One of the most amazing things is seeing some of your best friends go from husband and wife to mom and dad!! Through our years of friendship, we've chatted countless times about becoming parents and starting a family. All of the questions and concerns of how do you know when the time is right and are we ready or not were common topics of discussion between the four of us, especially in our recent get togethers. And when Anna & Paul shared their excitement with us earlier this year that they were expecting, we both EXPLODED with joy for the two of them!! We've had the true blessing of being able to photograph Anna & Paul from their engagement session & wedding all the way to family portraits, just-because sessions and, just this summer, beautiful Door County maternity portraits... But this newborn session has an extra special place in our hearts!! :) As soon as we arrived to their charming home (in a renovated barn!) and set our eyes on little Clayton Daniel, we completely melted. We loved seeing them so tenderly care for Clayton and shower him with love. From his sweet nursery to their patio, we couldn't stop photographing the three of them! :) After seeing Anna & Paul as beaming new parents, we couldn't get enough Clayton snuggles and can't wait to see him grow!! Come visit soon, friends! We couldn't be happier for the THREE of you!
Lots of Love, Kelsy & Butch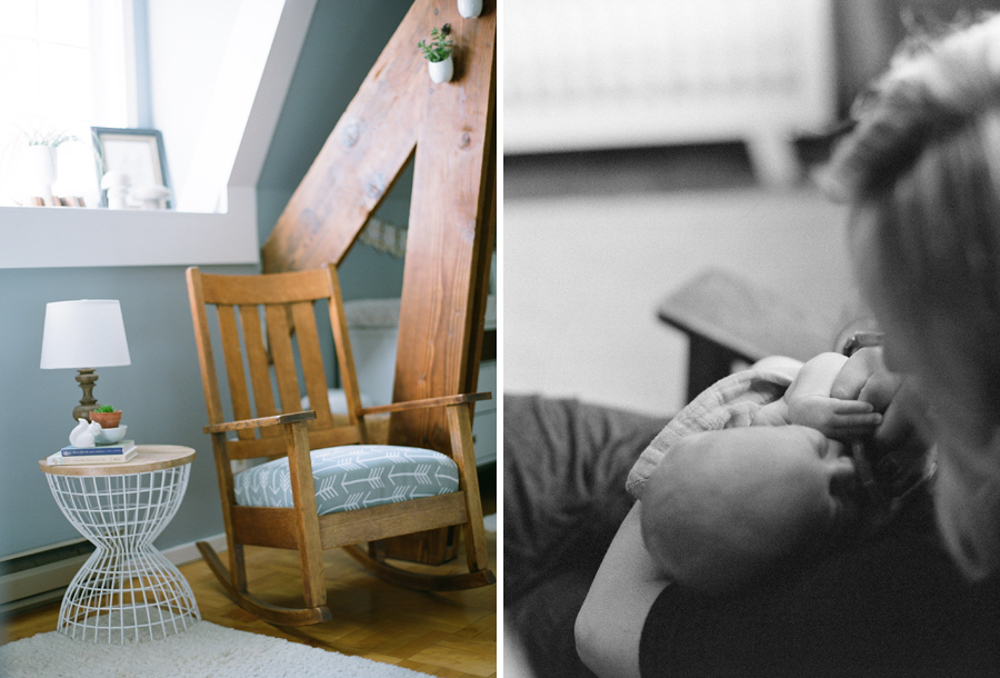 Oshkosh Newborn Photography captured with Contax 645, Pentax 67 and Hasselblad 500cm on Fuji Pro 400H, Ilford XP2 and Ilford 3200 film.